massive copyright violations on minds
Minds
appears to be a haven for some copyright violators who scrape images off the internet and post them without attribution, trying to profit from other peoples work.
If you want to know about Copyright and related issues, I operate a website, Visionary Art Gallery, where I dedicated a page to this issue. Also, a link to that page appears in the footer and thus on each and every represented artists page (there are well over 500 artists represented). Check it out here:

https://www.vagallery.com/copyright.html
About the specifics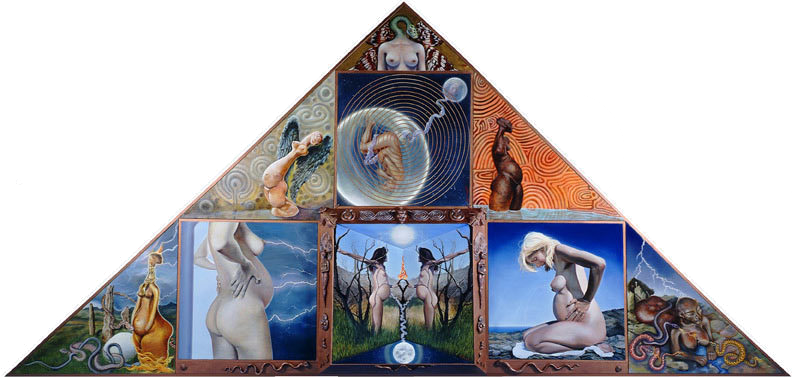 I usually dislike getting involved in this sort of a thing but was made aware of this site (

https://www.minds.com/

) that is 'The CRYPTO SOCIAL NETWORK", which states: "We are an open source and decentralized platform for Internet freedom. GET PAID IN CRYPTO FOR YOUR CONTRIBUTION to the community". Someone, unknown to me, (

https://www.minds.com/Ricky168

) created a page called "Visionary Art'…"

https://www.minds.com/groups/profile/666722386204172306

" and posted my work as well as the work of other artists without asking permission nor giving us proper credit. So I tried to post the following comment below my art on his page: "This image was published on this site WITHOUT MY CONSENT, and while I really do appreciate that the creators of this page did mark the fact that ALL OF MY WORK IS COPY RIGHTED, which makes it subject to my specific consent for any form of usage or second-party publication, they still did not respect it. They also neglected to add the proper title and name of artist next to my GODDESS TRIANGLE BY MARTINA HOFFMANN. My work is all over the net and performing a google search in order to gather all necessary information is not rocket science. Thank you for rectifying this on all of my images as well as on those by all other 'un-named artists' published on your page!"When I tried to post this comment below my art, I received this message: "The comment couldn't be saved because

@Ricky168

has blocked you."

WOW!
So to make my complaint very clear: I DO APPRECIATE people sharing my art but I'd l'd like to be credited appropriately and feel ripped off when my art is used, without my consent to collect voting points to earn crypto currency while I'm (the artist) being compensated for the publication of my art….Thoughts anyone?

PLEASE FEEL FREE TO SHARE THIS WITH YOUR COMMUNITY and DOWN WITH THE PIRATES!!!
---
I have an account on Minds as well, which until now, is mostly idling:
https://www.minds.com/TheMystic
, but following this, I began some research, and after exhaustive scrolling came up with a large list of violations perpetrated by the user
Ricky168
.
MINDS – COPYRIGHT VIOLATIONS:
The first link on my list below is the Austrian Artist Fritz Aigner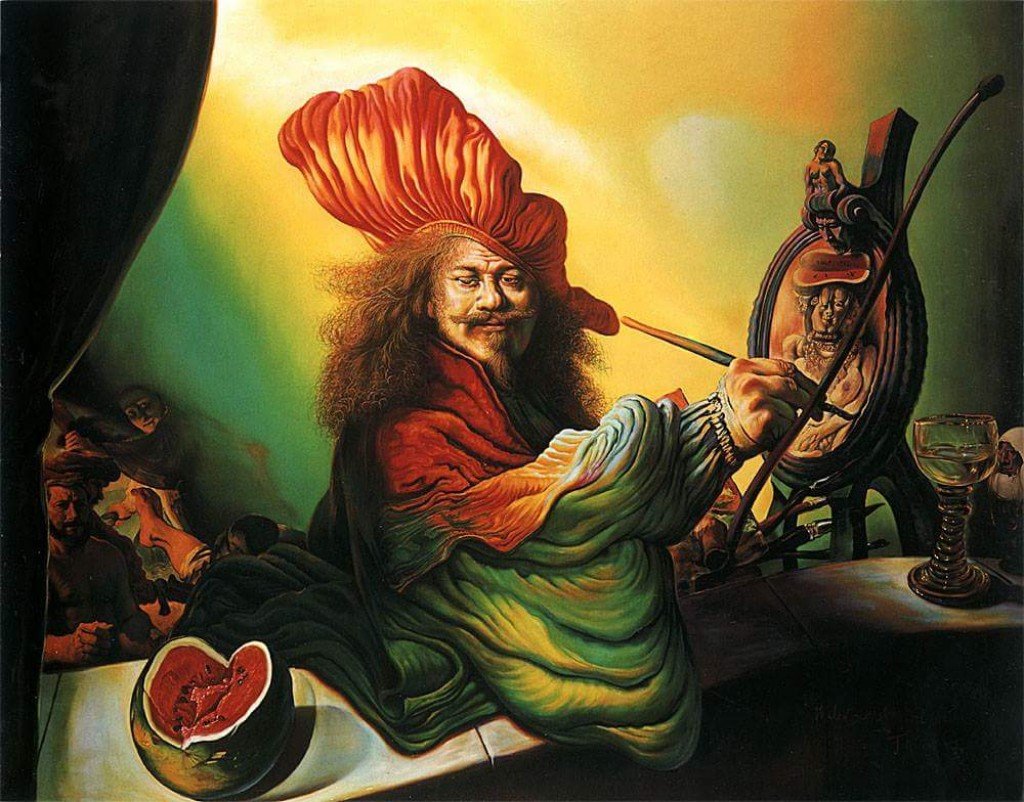 and the second one is by my personal friend
Vesna Krasnec
, and I own this painting: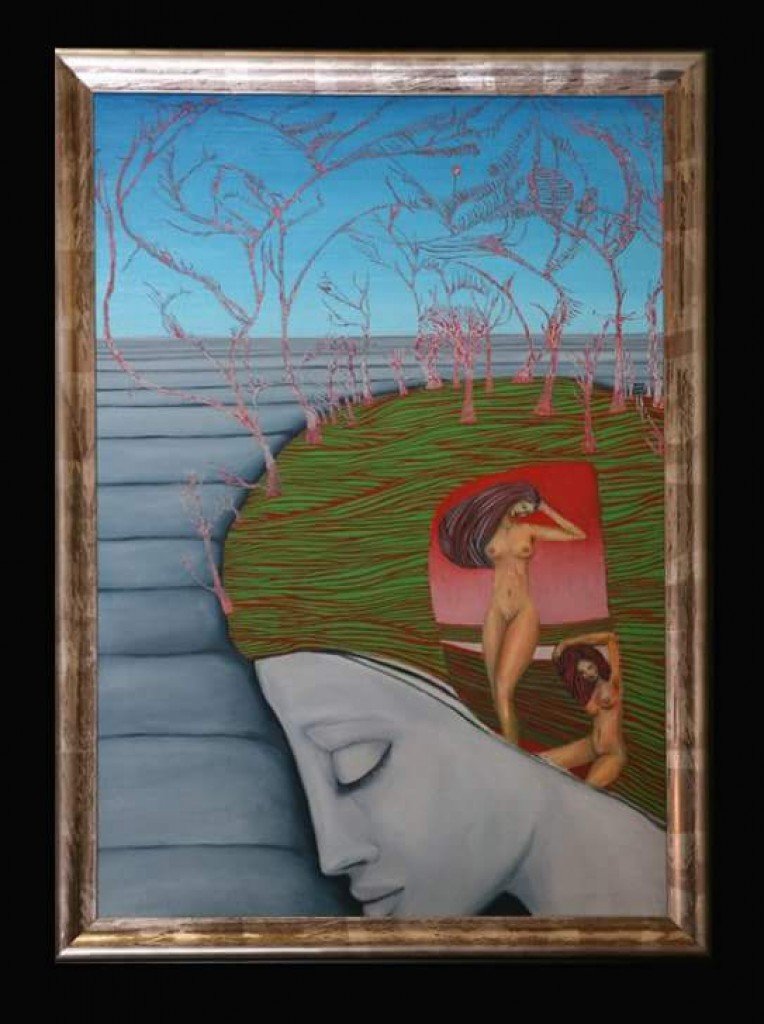 This list contains just the artists I know and, for the most part, are personal friends of mine.
The list covers less than a 3 week period of September 2018, and the ones I list are among hundreds of other scraped images that are also uncredited rip-offs.
▲ up to here: Sep 4, 2018, 4:34:05 AM
Reacting to Martina Hoffmann:
https://www.facebook.com/martina.hoffmann.547/posts/10158205260354896
My Facebook comment:
Martina Hoffmann if you are a member of Minds (I don't know if you can if you are not), you can flag each individual piece – down arrow drop down menu – and mark it copyright violation. What happens next is that they give you a e-mail address:
Please submit a DMCA notice to copyright@minds.com
Anyway, I scrolled around for a while on that users account
https://www.minds.com/Ricky168
and between Sept. 23rd and September 4th I found 62 copyright violations of artwork by people I know very well – not counting oodles of photos and tattoo artists. It seems he is scraping a eclectic variety of websites to steal images, i.e. those 62 I copied the URL's I must have scrolled through hundreds of images within that short time period, so we are looking at the tip of the iceberg!
---
as I said, this list is just the tip of the iceberg, it is just ONE OF THE USERS ON MINDS that stuck out like a sore thumb, but a cursory scrolling of the posts on this MINDS Visionary Art Channel would reveal several more.
---
how to kill Minds? by having users on there that blatantly violate copyright, scraping images off the net and posting without attribution. Here is a comment I added to one post (you can see the post, I shared and pinned it to the top of my page) – and this is my comment: "a quick search between 22.9. and 4.9.2018 I found 61 copyright violations alone of artists works that I know personally, not counting possibly hundreds of others, photographers, tattoo artists etc. within just such a short time period alone. There appears NOTHING to be the work of the user

@Ricky168

himself. None of the posts bear any attribution! Even so, copyright work can only be displayed with the permission of the copyright owner, particularly if the use of it is monetized! To clarify: If the artist himself posts a image, you are allowed to "share" it by re-blogging because then the image link will point back to the artist, but you are NOT allowed to scrape a image from the internet, even if you credit the artist!
This blog was originally posted to my profile on the Steemit Blockchain:
https://steemit.com/minds/@thermoplastic/massive-copyright-violations-on-minds
and re-blogged on my Wordpress blog:
https://ottorapp.wordpress.com/2018/09/23/massive-copyright-violations-on-minds/