I have started a new line to add to my apparel collections on Zazzle:
A new line of leggings I just introduced recently. They are all based on details of my artwork that has been digitally enhanced in Photoshop, such as mirrored, color variations, filters etc. and these designs are exclusively used on my Zazzle products, so you may find matching accessories as well.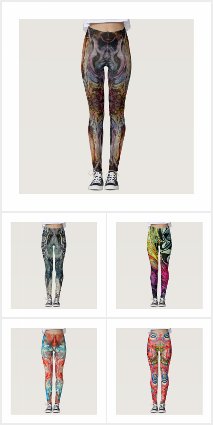 LEGGINGS
by
Art of the Mystic Otto Rapp
Since I mentioned accessories:
you can find many matching articles here
▼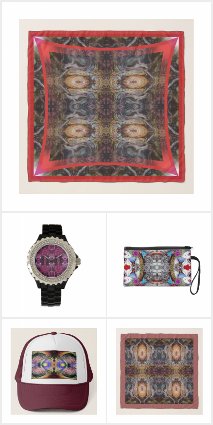 ACCESSORIES
by
Art of the Mystic Otto Rapp
PLEASE NOTE:
all of my designs on Zazzle are "Print on demand".
These designs are not mass produced!
Chances are that only a few select people on the entire planet would own one of my designs.
If you really want to be unique and stand out from the crowd, then this is it!
Example: a line of Keds shoes I designed were discontinued
While the World didn't end in 2012, the partnership between Zazzle and Keds ended!
What Keds has now is mass-produced, bland and boring!
There are only a handful of my designs in existence now.They are rare collectors items!
A new line was introduce
d by Delta Custom and I started adding my designs.
But checking up on it now, they are marked as
[Sorry, this product is completely sold out. Notify me when it's back in stock.]
▲
click above to check the collection
I just hope they don't suffer the same fate as Keds!