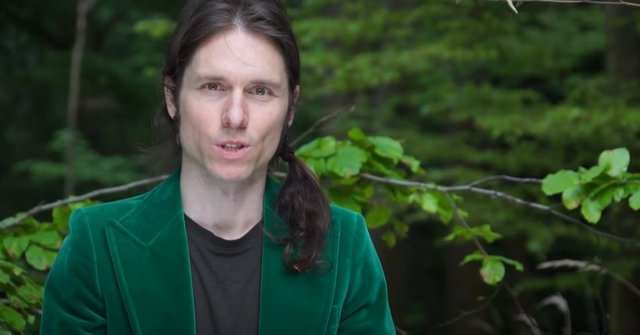 source: screenclip from his latest video featured below
Clemens G. Arvay, MSc, is an Austrian biologist and author who specialized in medical ecology. He graduated in Plant Science (MSc) at the University of Natural Resources and Life Sciences in Vienna, as well as Landscape Ecology (BSc) at Graz University. His work is centered on the relation between biodiversity and health, whereby he focuses on the health-promoting influences of ecosystems in context with evidence-based preventive and complementary medicine. .....
Read More About
The video I am embedding further down is a critique of the current rush to bring unproven and inadequately tested vaccines on the market. It was published 4 days ago on YouTube. Since then, Clemens has shared it on Facebook, and then something happened when he tried to promote it with a paid ad. Facebook rejected it:
"Your ad may have been rejected if it mentions politicians, topics that could influence the outcome of an election, or existing or proposed legislation. Learn more about social issue, electoral or political ads in the context of coronavirus (COVID-19)".
You can check out his post about this, but it is in German -
See it Here
Here is the video - but I recommend viewing it also on YouTube directly to see, and possibly leave a comment and give it a thumbs up. Also, Links to all the sources are in the description.
Genetic vaccines against COVID-19: hope or RISK?
(with biologist Clemens Arvay)
I blogged about this on my website - and on my blog you find both the original German and the dubbed English version videos.
I have a ton of corroborating links on my website blog - there is a lot of useful information. One particularly interesting I show you here:
We must urgently develop measures to tackle the new coronavirus
​ — but safety always comes first, says Shibo Jiang.
Shibo Jiang is a professor of virology at the School of Basic Medical Sciences, Fudan University, Shanghai, China,
​and at the New York Blood Center, New York, USA.
read the entire article in
NATURE